Everest 8848
---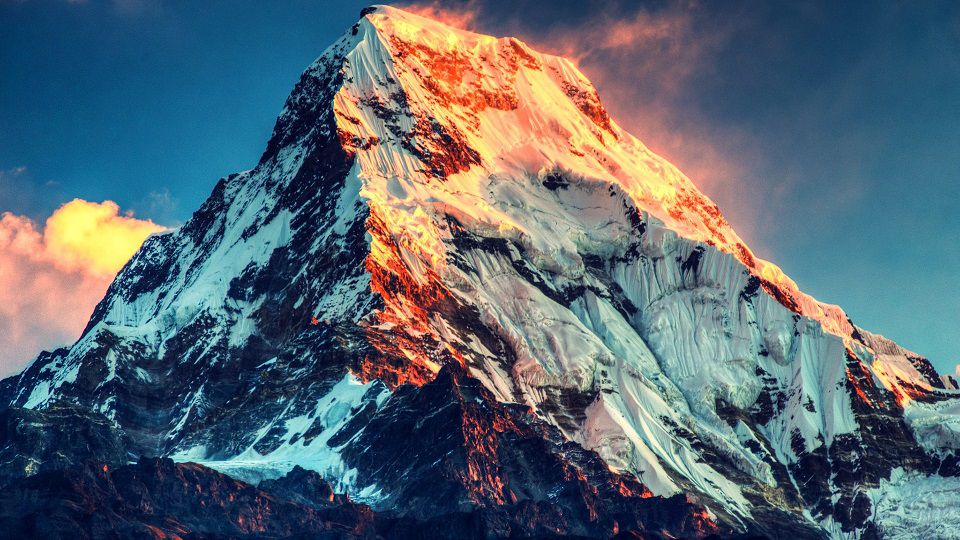 Everest is the highest mountain on the planet. Located in the Himalayas range Mahalangur Himal. The mountain has a pyramid shape. From the top from all sides and flow down long glaciers 5 km altitude raging strong winds blowing with a speed of 55m/s at a temperature of -60 degrees. Such hazards are not afraid of the climbers and the first attempts to conquer the mountain began in 1856. But success was achieved only in may 29, 1953 2 Sherpas Tanzanha and Norheim together with new Zealander Edmund Hillary.
Today, Everest was visited by about 5000 people. About 200 people were killed. The bodies of dead climbers often stay there and because of the great difficulty of evacuating them out. Some bodies even serve as benchmarks for endearing.
Climbing the mountain takes about 2 months, during which time the person loses weight by 15-20 kg due to high loads and squeezed of air. Everest also not cheap Finance. To begin with specialist companies provide training, provide guides and equipment. Then you need to get permission from the country which is located the foot of the mountain. For example, the rise from Nepal with a resolution cost of$7,000.
Pictures,History,People,Nature,Facts,Our world Is interesting