Bologna, city of towers and delicious food
---
Bologna, Italy. Beautiful city! As one of the classics: "the Red, the fat and scholar." Red – because houses here, mostly red. Thick – because it delicious food, which the people of Bologna are very proud of. And Scientist because there are many universities, among which is the oldest University in Europe, where he studied Copernicus, Dante, Petrarch, Boccaccio.
Italy is famous for its towers. Earlier it was considered very prestigious for a family to have his tower. Now they became in times less, but in the past there were so many. Among the most famous of the towers – Asinelli, which is connected with an interesting legend.
A long time ago there lived a poor young man. He was brought from the Reno river sand and crushed stone for construction works on a donkey. Italian'asino – donkey. So, the young man and called – Asinelli. And he fell in love with one beautiful girl from a rich family. But because he was poor, the girl's father did not want their wedding. And he joked: "When will you build the highest tower, then you marry his daughter."
The young man was very sorrowful, because he had no money to build such a tower. But one day he in the river found a treasure of gold coins. Then he hired workers and they built the highest tower! And he married his beloved.
It is believed that the Asinelli tower was built in 1109 year. This tower in height of 97 meters and has 498 steps. It is 200 meters from Piazza Maggiore de. Next to this tower is built another tower Garisenda. She was too high, but then it sank under the ground and she began to bend over. And so she did not fall, had to demolish the top of the tower by shortening its half. Now these 2 towers, one of which is highly inclined, it is possible to see it firsthand. On Asinelli towers you can climb and admire the view of the whole Bologna with a height of almost 100 meters. The tower Garisenda entrance is closed.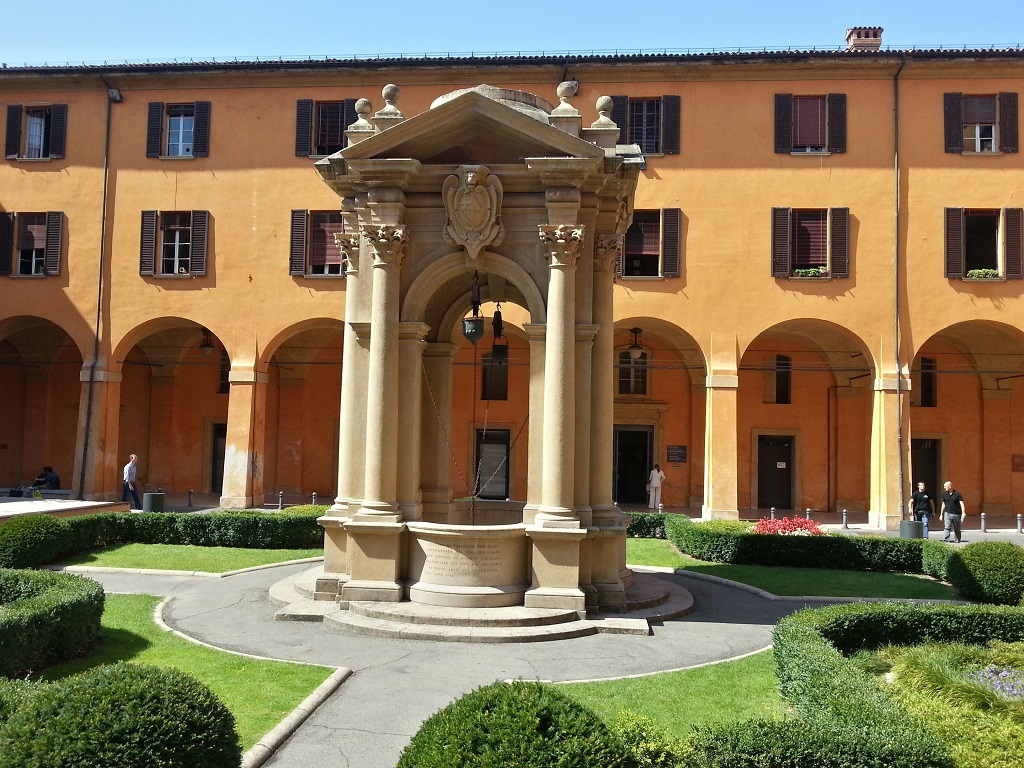 ght="2448" />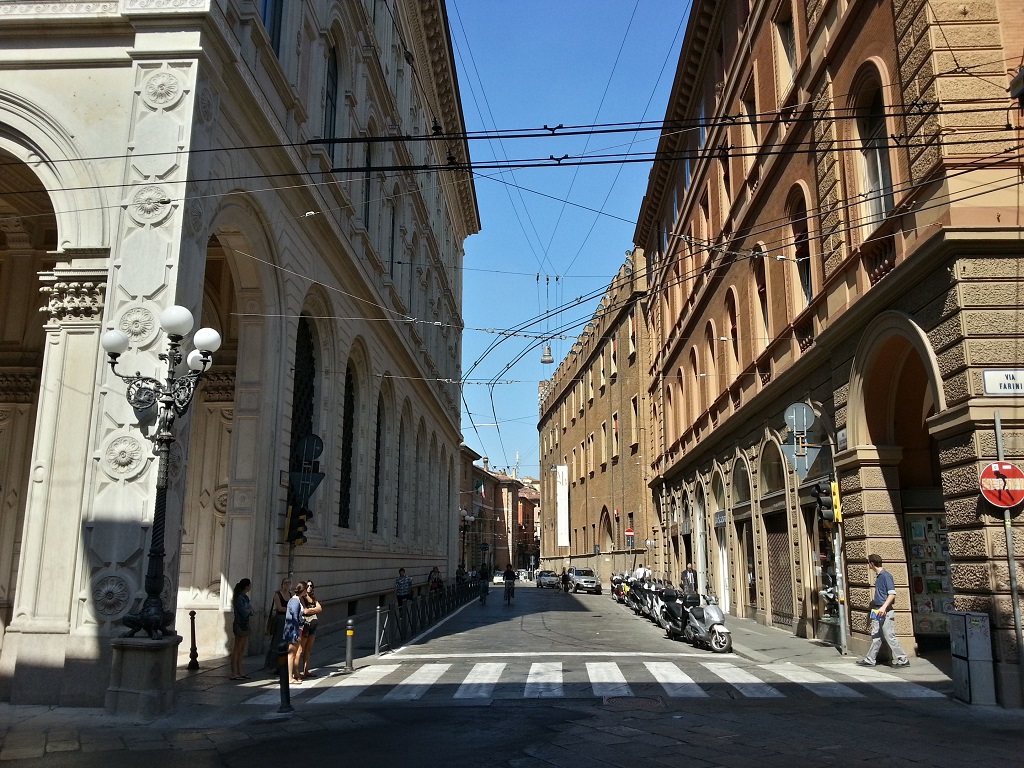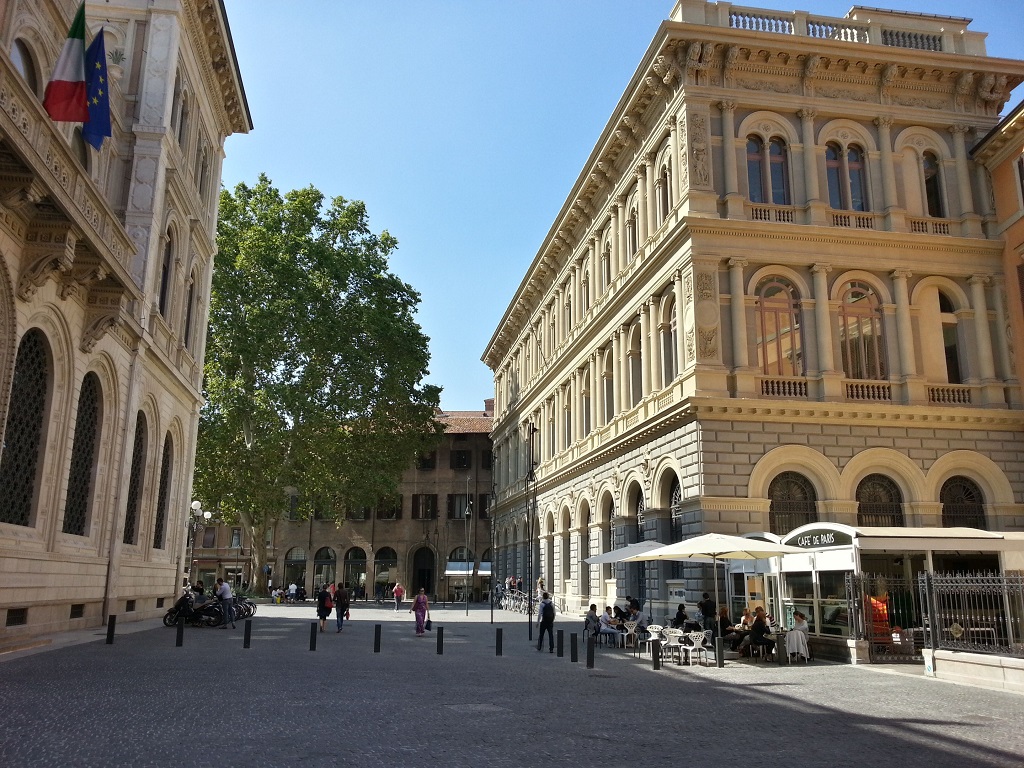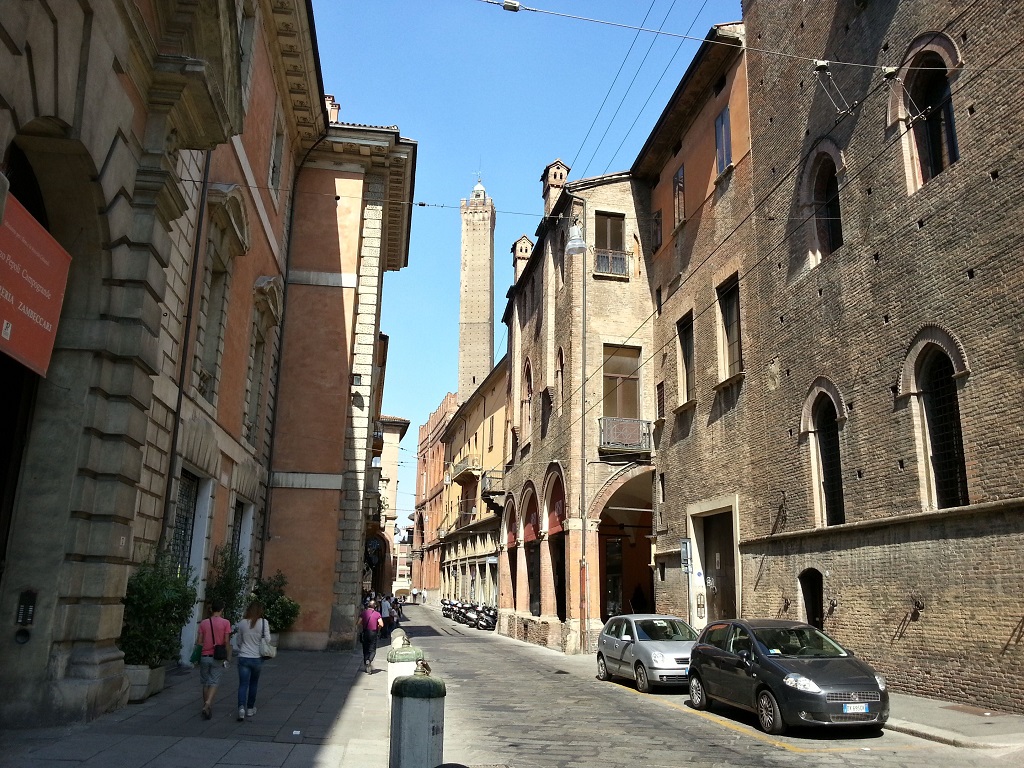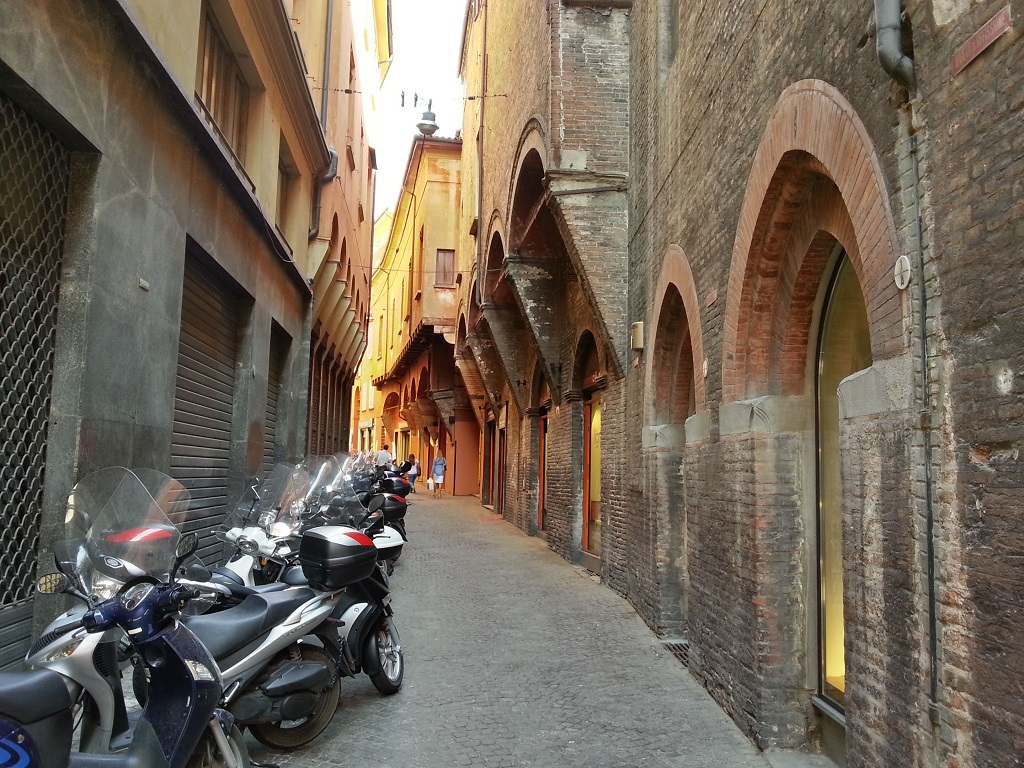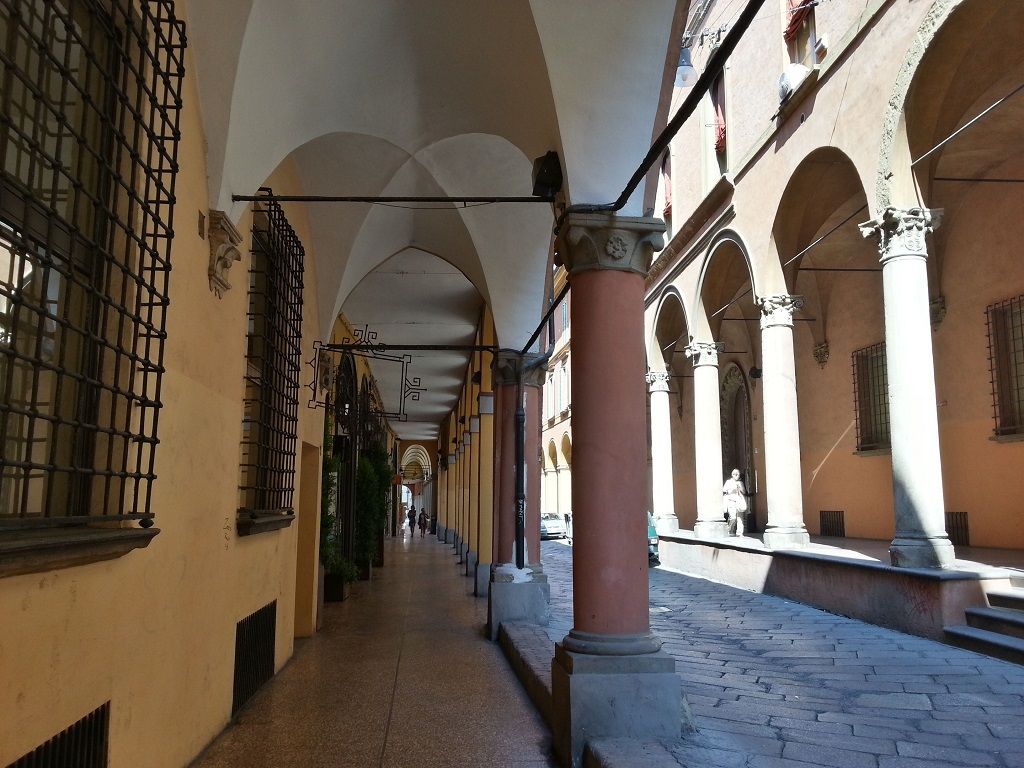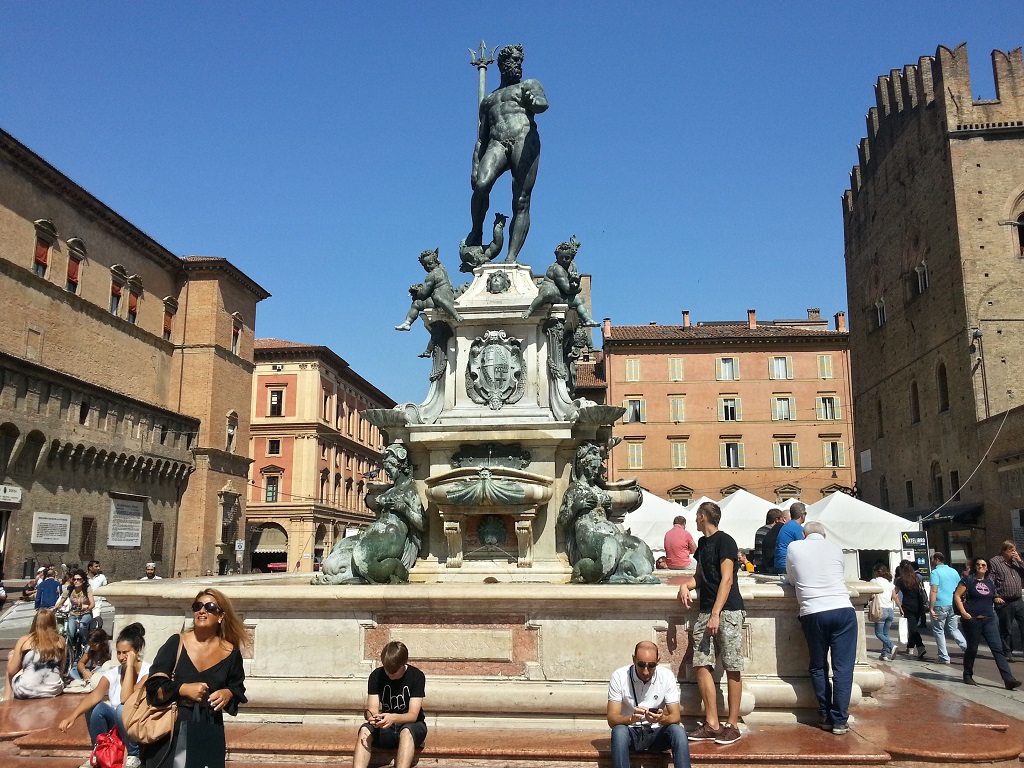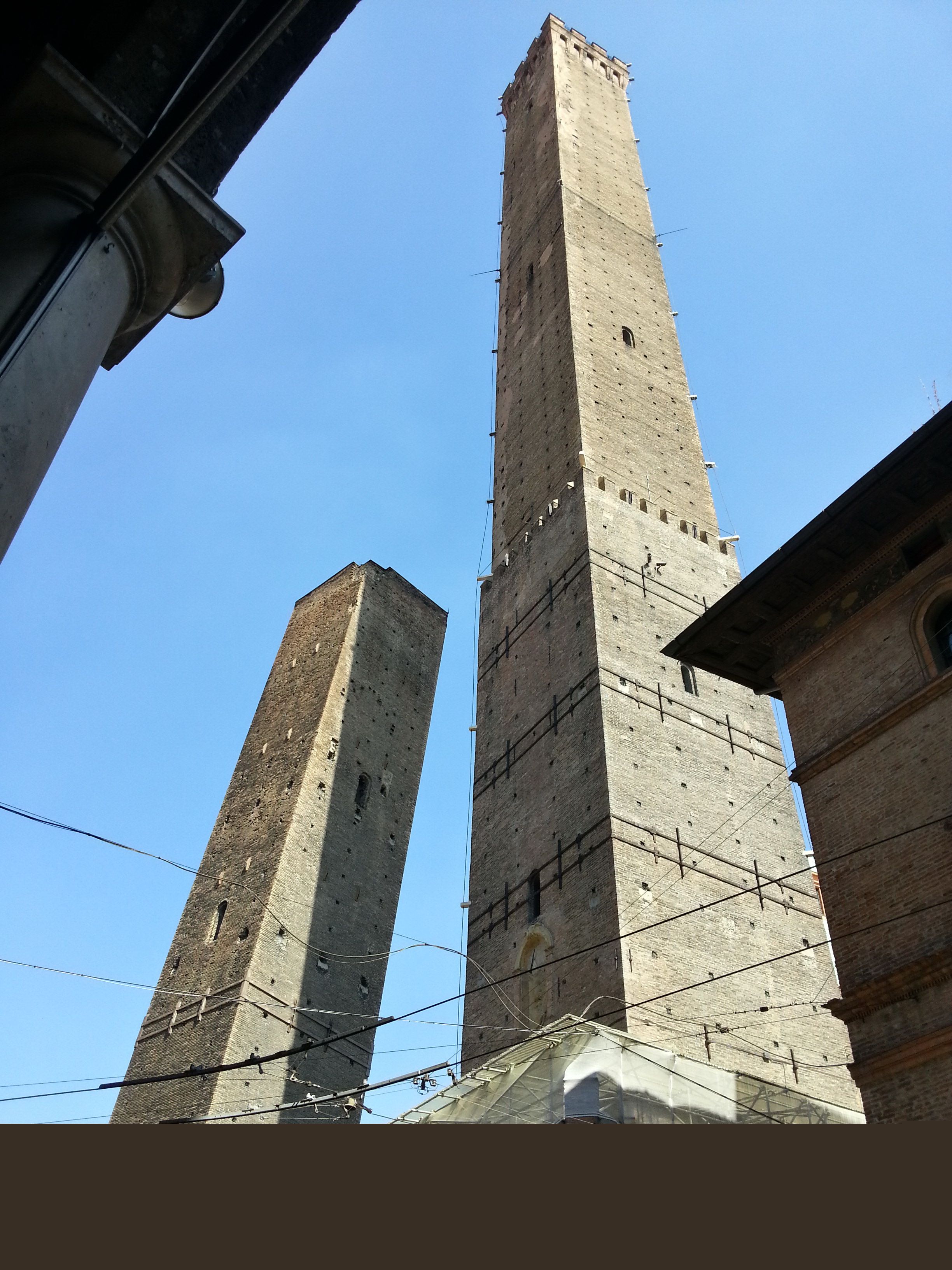 "It's not an illusion - the tower on the left is really so highly inclined. The right tower of the Asinelli, on the left the tower of the Garisenda"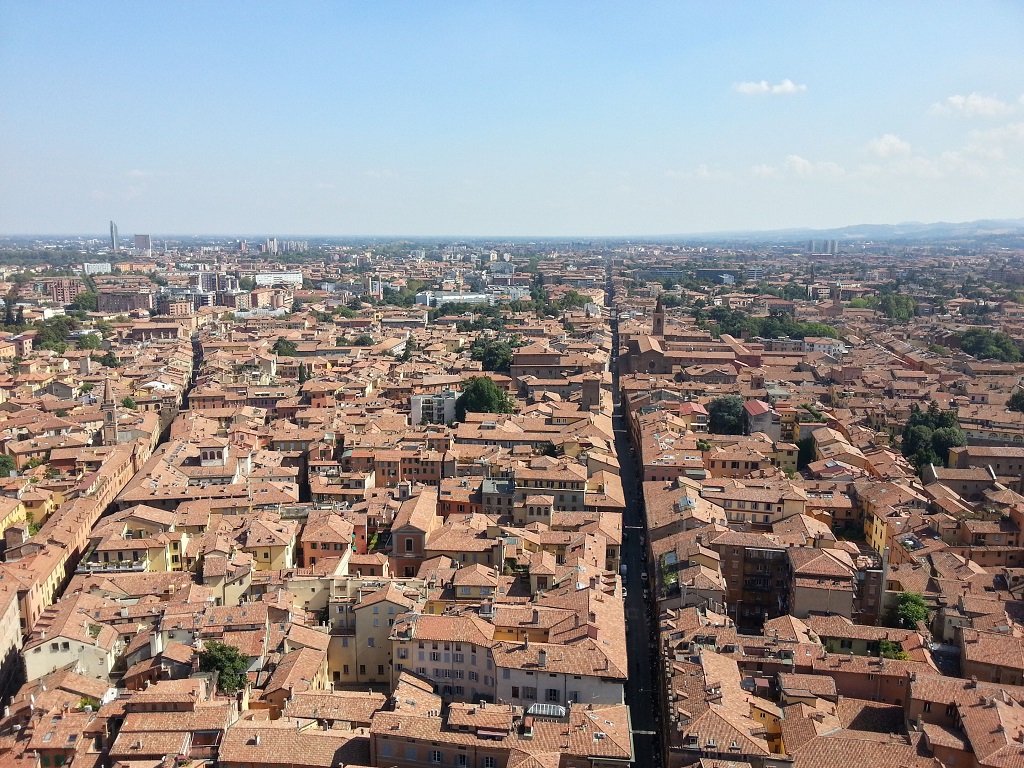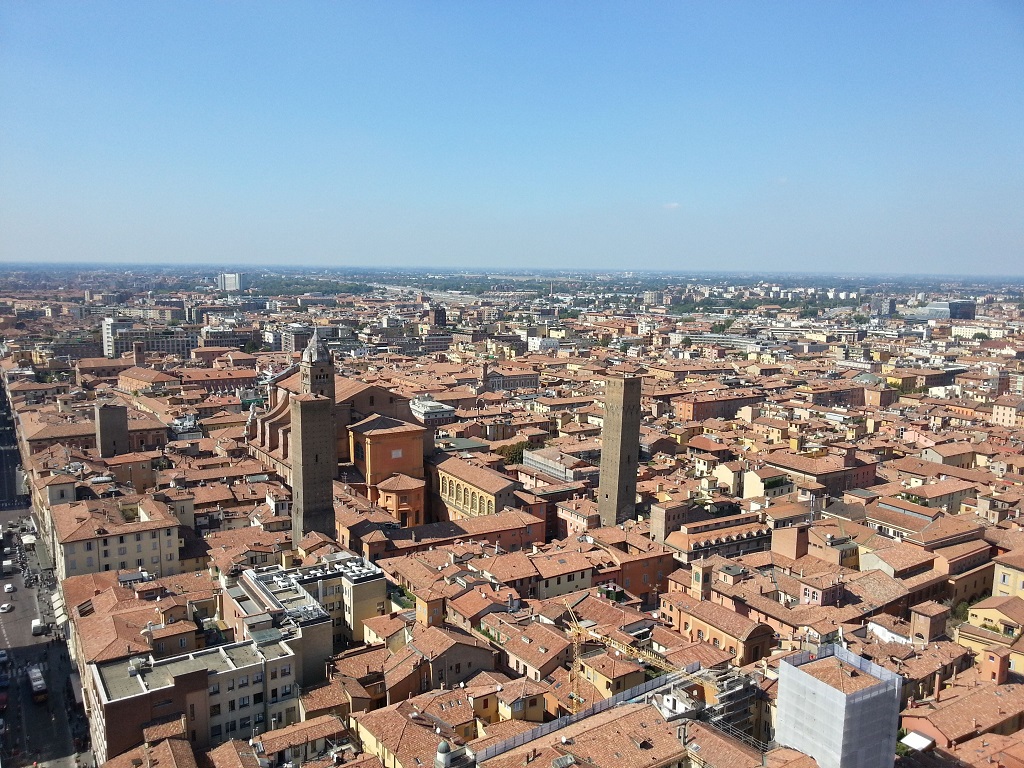 Pictures,History,Racing,Attractions,Our world Is interesting