Interesting facts about Everest
---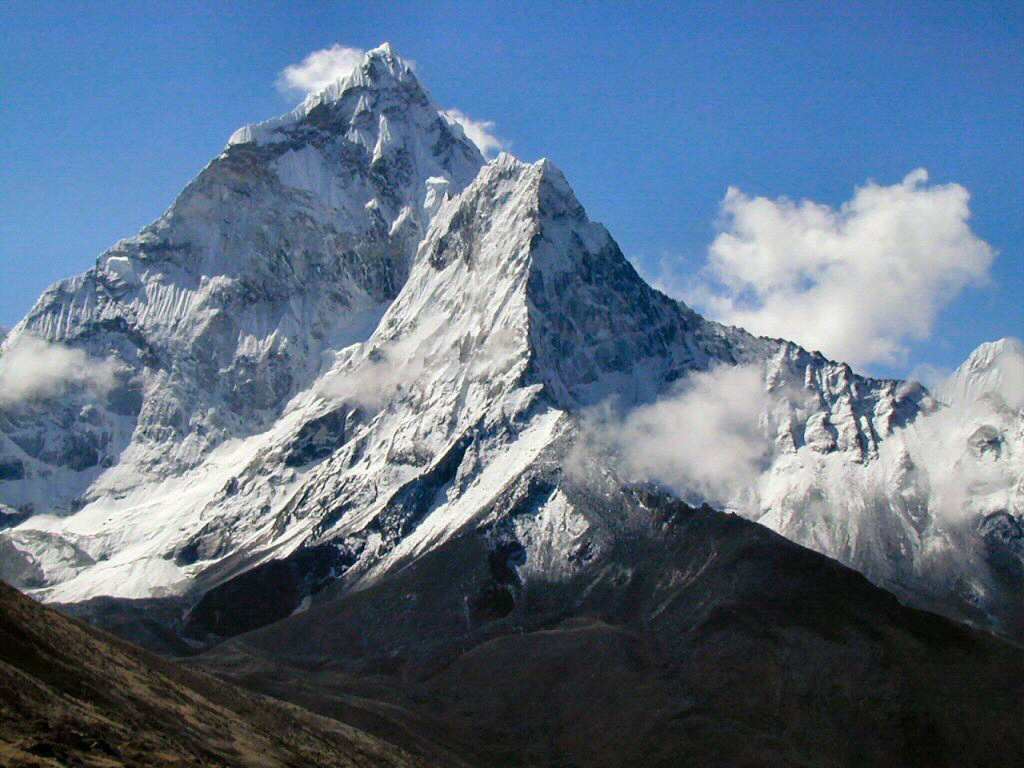 Here are some interesting facts about mount Everest you may or might not know:
• Everest was formed over 60 million years ago.
• In Nepal the mountain is called Sagarmatha, meaning the goddess of the sky.
In Tibet, the mountain is called Chomolungma, meaning Mother Goddess of the Universe.
• The English name - Everest - was named after sir George Everest, the chief surveyor of the British in India in 1865. Earlier she was known only as Peak 15.
• Every year, Everest rises a few millimeters due to natural geological forces.
• On the way to the top, the climber passes by more than 200 bodies of previous climbers who tried to climb the mountain. Many of their organs are very well preserved due to the extreme cold.
In 1996, 16 people died while climbing, it was the highest percentage of deaths in a single year on Everest.
• The first successful ascent was made by sir Edmund Hillary and Tenzing Norgay.
• The first person to go up solo was Reinhold Messner on August 20, 1980.
• Messner also the first ever made of oxygen-free ascent on 8 may 1979.
• The youngest person to climb MT Everest was only 13 years old. It was 22 may 2010, his name is Jordan Romero.
• Samemu old man was 76 years and 340 days. It was may 25, 2008, his name is Min Bahadur Sher Khan.
• The main cause of deaths on Everest is the avalanche.
• The second leading cause of death are falls.
• ABA Sherpa has ascended to the top of Everest 21 times.
History,Nature,Facts,Our world,Is the inteinteresting