Oktoberfest
---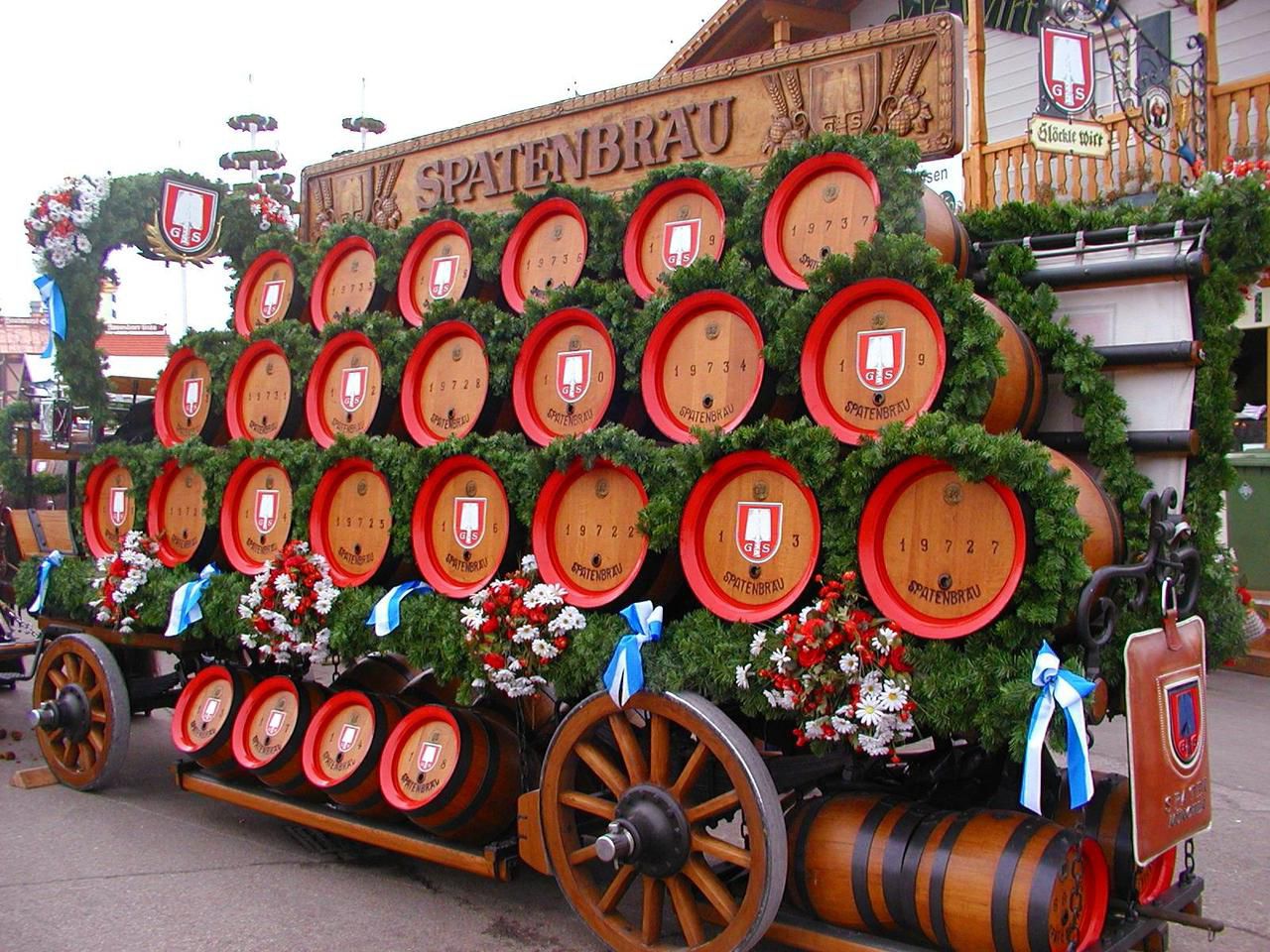 Octoberfest
For, the law of the Oktoberfest is the largest folk festival in the world. Held in Munich (Germany). The second name of the festival in the local dialect called "Wiesn", which means "meadow".
Every year the festival is visited by about 6 million people. Celebration held in mid-September to early October on the Theresienwiese in Central Munich. This action lasts for 16 days. The main component of the festival is of course the famous Bavarian beer.
The organizers of the festival is the city administration of Munich. Therefore, the part can be made in the Bavarian brewery. Oktoberfest specially brewed beer with 5% alcohol content.
But it all started in the early 19th century. And for the first time Oktoberfest was held October 12, 1810 to honour the marriage of Prince Ludwig and Princess Therese (in her honour and named the aforementioned lug). Initially the festival was held in private, and in 1819 the organization and management of the celebration was placed in the hands of the city Council of Munich. Since then, it was decided to hold Oktoberfest every year. But a cholera epidemic, the Prussian-Austrian war, Franco-Prussian war was not allowed to be celebrated.
In 1886, the Oktoberfest became electrified. The work was carried out by the firm, which belonged to the father of albert Einstein. They say that even albert Einstein put the light bulbs in the beer tent of Rottenhammer. In the first and second world wars, the festival experienced difficult times. The Nazis even renamed it the "autumn festival". And in 1980 on the site of the celebration was a terrorist attack. Killed about 13 people and 200 were wounded.
Festivals there are several major events. The discovery, which is accompanied by a procession of owners of beer tents along with barrels filled with beer. This is followed by the opening of the first keg. It's right behind the chief burgomaster of Munich. The first gototo have to do Bavarian Minister – President. After, on the streets of Munich you can watch the costume parade, which involved about 8-10 thousand people. And at the end of course there is a celebration in the famous tents. For visitors, there are about 14 large and 15 small tents. One large tent has a capacity of about 10,000 people.
One festival visitors drink about 6 million liters of beer, eat about 500,000 roast chickens. Cash turnover at the festival about 450 million euros.
Video,History,People,news,It's interesting