Japanese cat island
---
A small island Aoshima, located 12 km from the city of Ozo in Japan, completely filled with cats. Only 12 people live on this island, and they all retired. And share your a place to live with 100 cats, from which it got the name Cat island.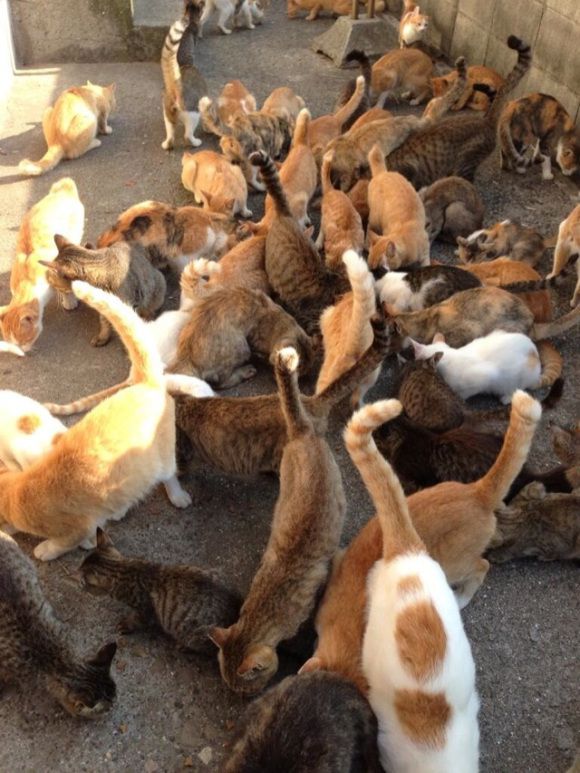 In the absence of the population, the cats multiply without stopping, but only after some time, the island became a sensation on the Internet and attracted the attention of tourists. The island has no hotels and restaurants or other attractions in addition to cats.
During the Second World War, the island was a refuge for people who wanted to escape from the horrors of war. People came with their animals, and the island became their new home. Earlier, in 1960 this cat island consisted of 655 people, but most of them left the island for work in other cities. They left their homes and their cats, so many cats left in abandoned houses and on the streets. Cats multiplied and filled the streets with fluffy families.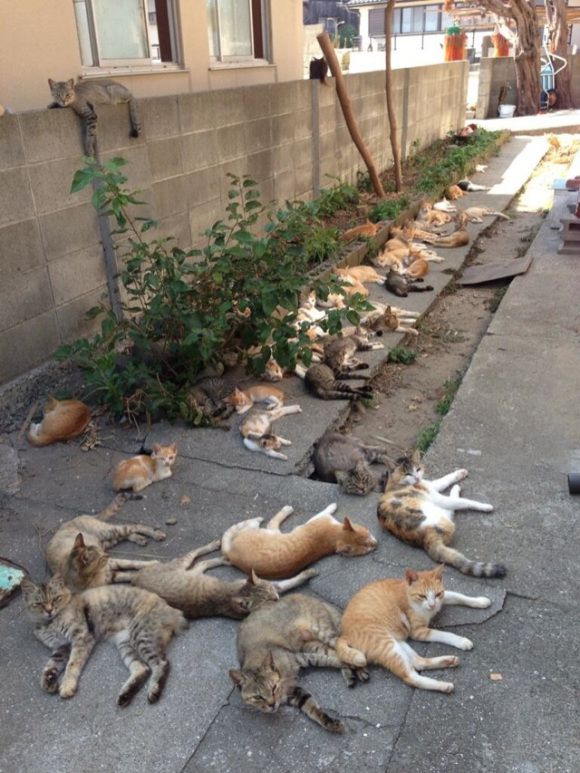 The age of 15 residents of cat island from 50 to 80 years, most of them retired. They say that their tailed neighbors could be very quiet when they come in the house, but their number increases with a rate which is not possible to hold it. Because cat pictures are very popular in the network, many people turn to a city measure DLR with a question – how to get to "Paradise beloved cats" People from all over Japan, from Hiroshima to Yamaguchi plan to get into the cat temple.
The inhabitants of this island are concerned about the sudden influx of tourists. They believe that if Aoshima and is a popular place for tourists – they will need care about cleanliness and also make sure that tourists do not overfed cats.
Jokes,History,Animals,Our world,It's interesting