Echoes Of The Second World War. A journey into the past...
---
The second World war. Leningrad... Now St. Petersburg. Blockade during the Second World war. Moscow, Berlin. How they survived in his time. As it was with what to compare? Attached pictures from the past, where they intersect with the present. Looking at these photos as if he falls in a time when they were made.
1941. Moscow, Mayakovsky square, triumph square.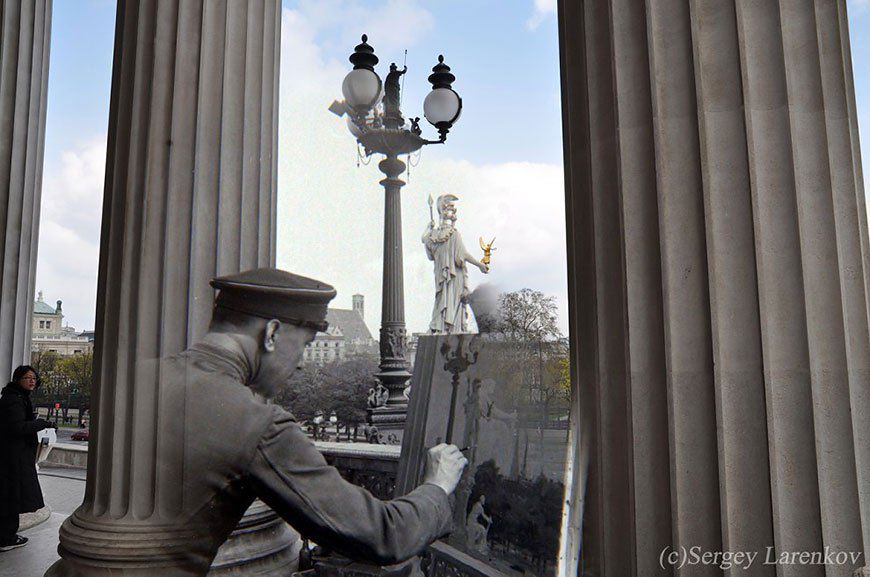 1945. Vienna. Senior Lieutenant Vladimir draws a fountain with a sculpture of Athens near the Parliament building.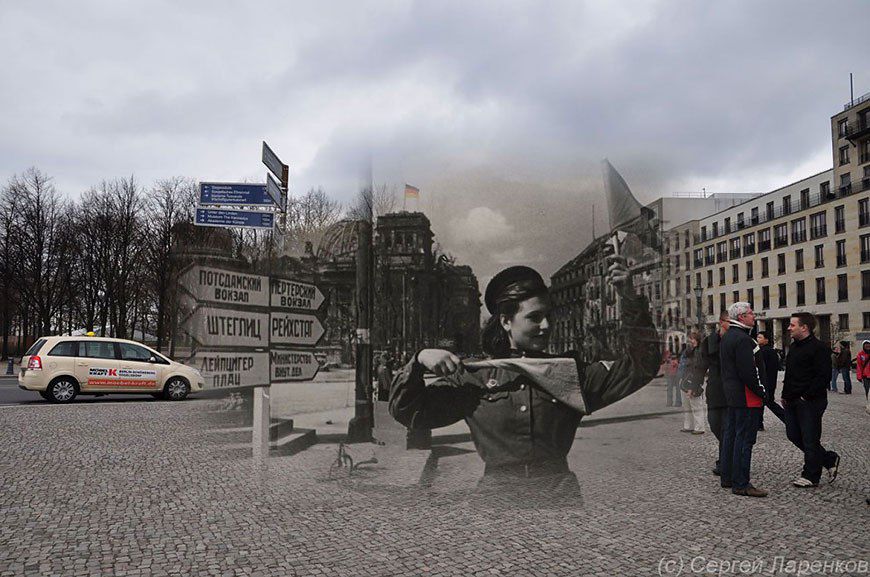 Berlin. Traffic controller-a decorated square at the Brandenburg gate (built in 1788-1791 years).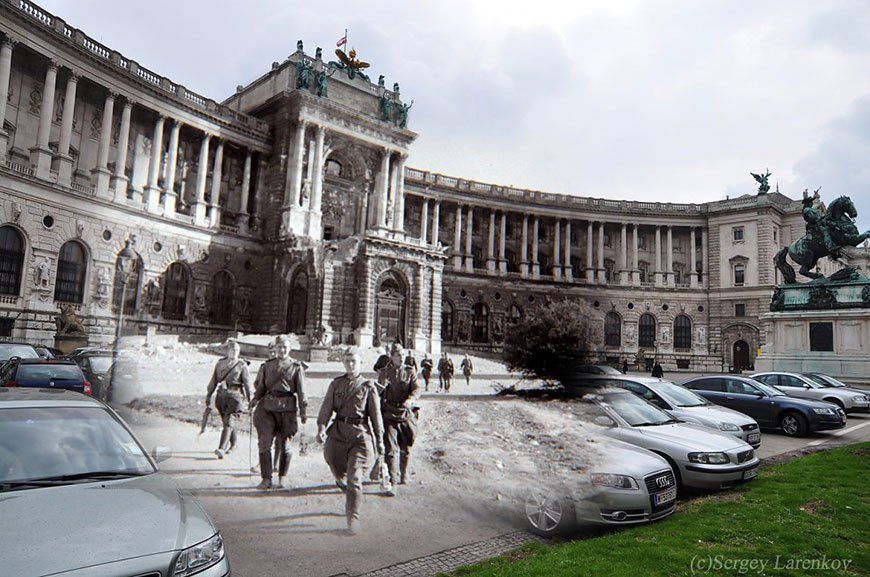 Vienna. 1945-2012. Soviet soldiers at the Imperial Palace of Vienna.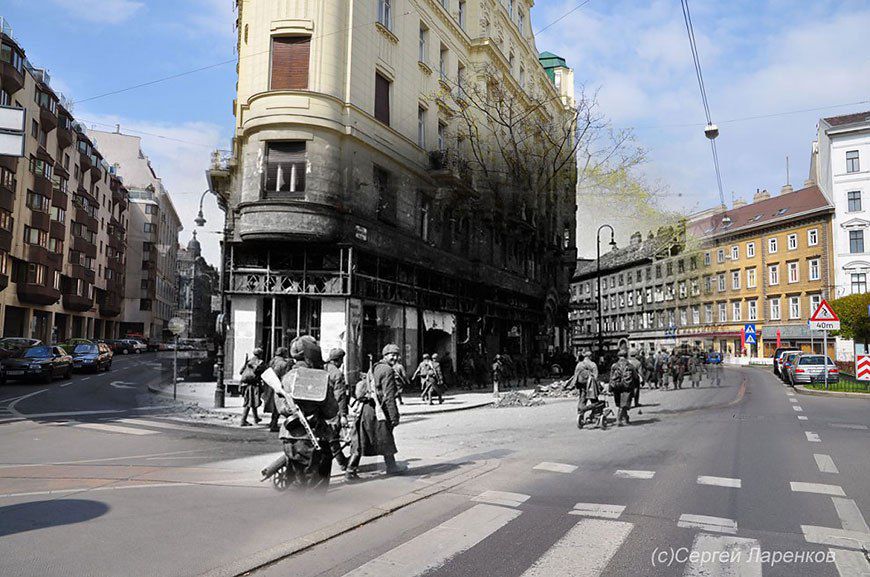 Vienna. Favoritenstrasse. Combat infantry units moving to the city center.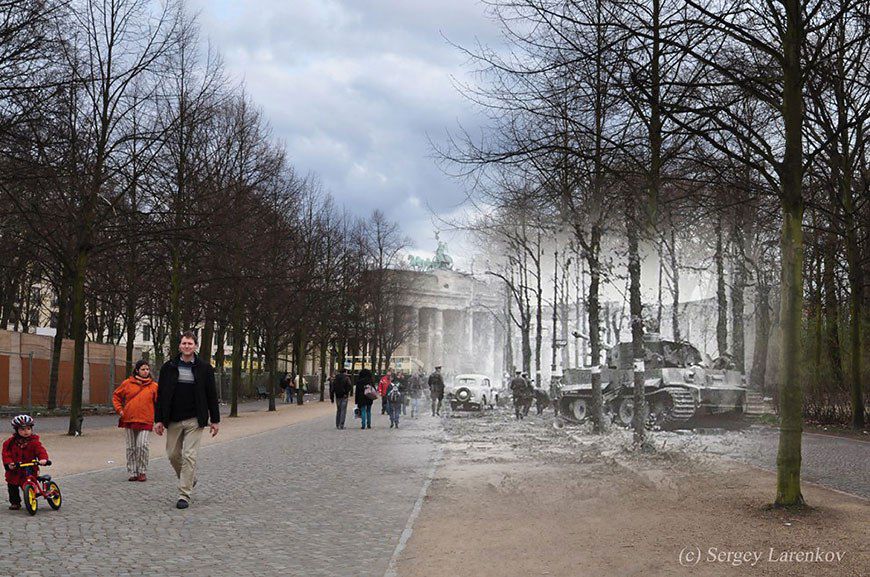 align: center;">
Berlin taken by Soviet troops in 1945. Destroyed tank "Tiger" in Tiergarten Park.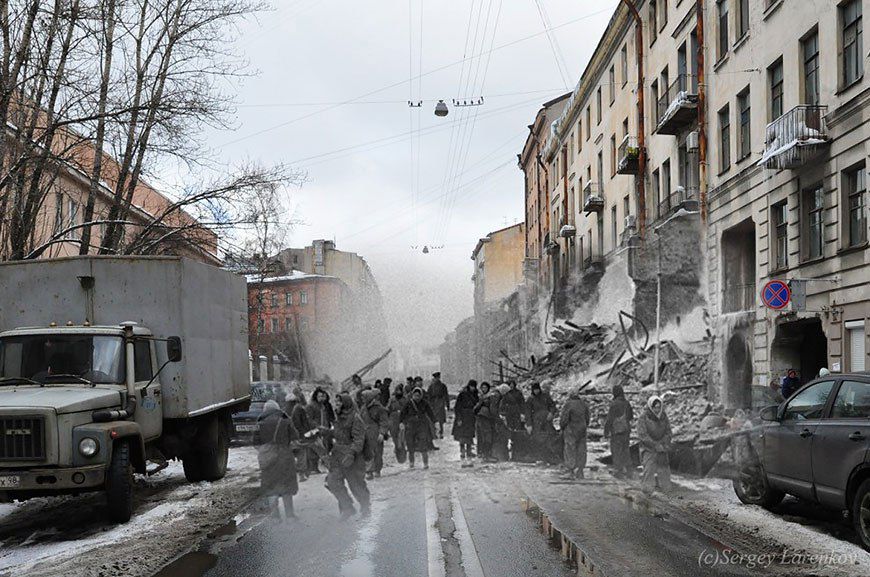 The hero-city of Leningrad (now Saint Petersburg) in 1942, upland, 26. Nowadays there are mini-hotels.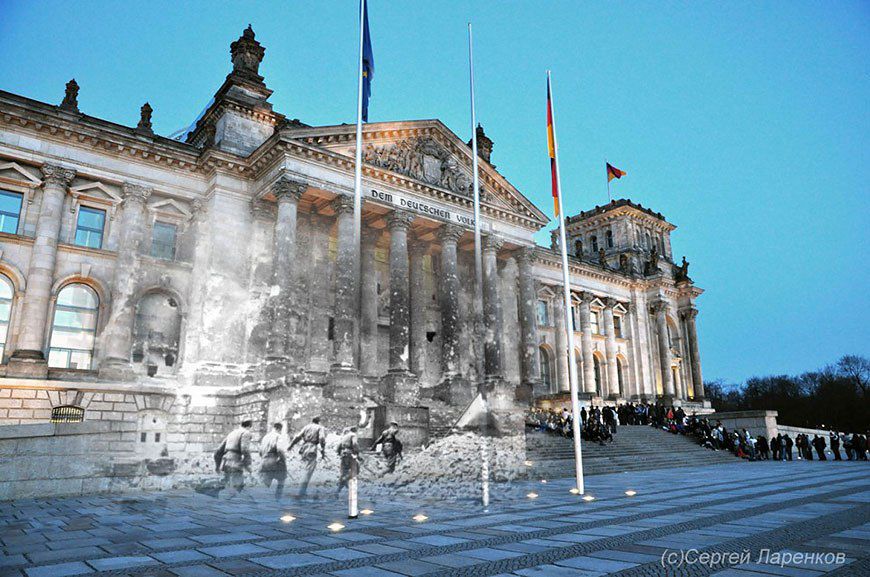 A famous photograph of the storming of the Reichstag.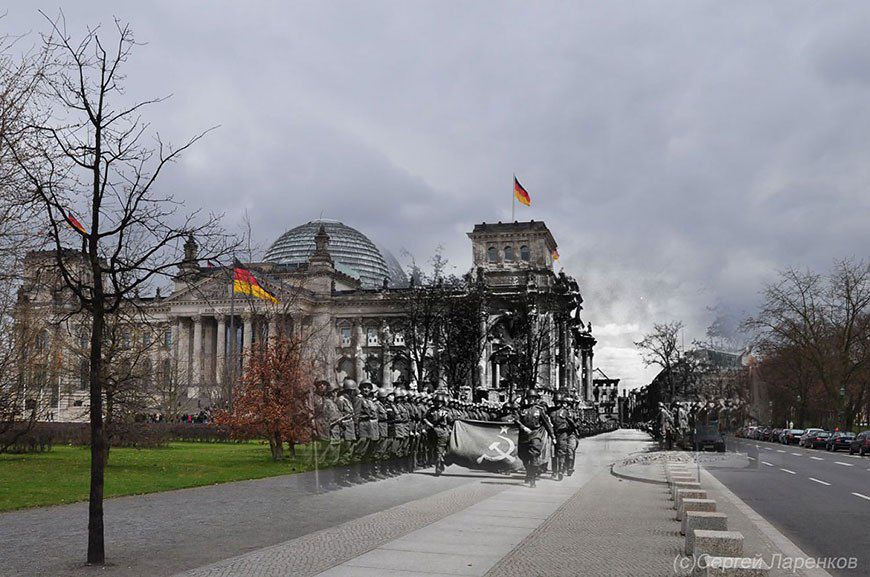 The Victory banner are in front of the Reichstag. On the eve of sending home to Moscow.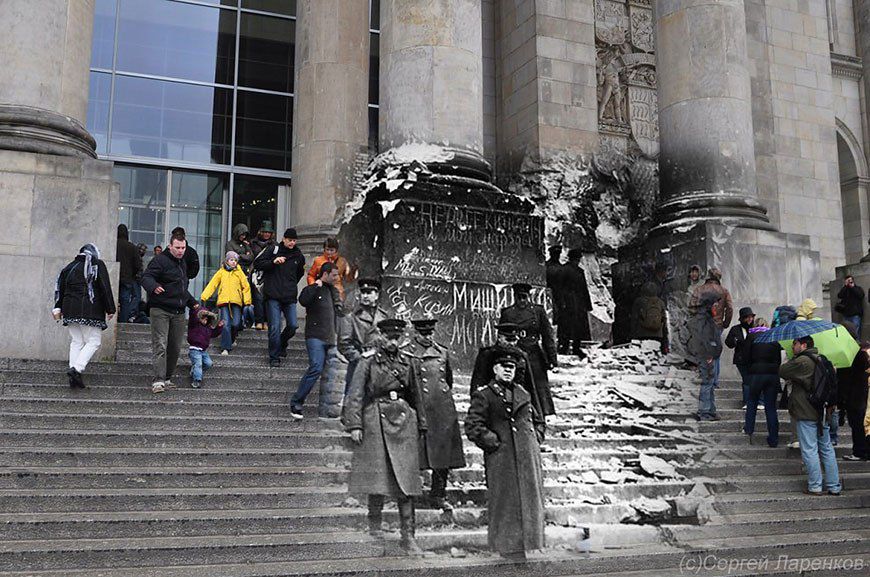 Marshal of the Soviet Union Georgy Konstantinovich Zhukov (1896-1974, first) on the steps of the defeated Reichstag.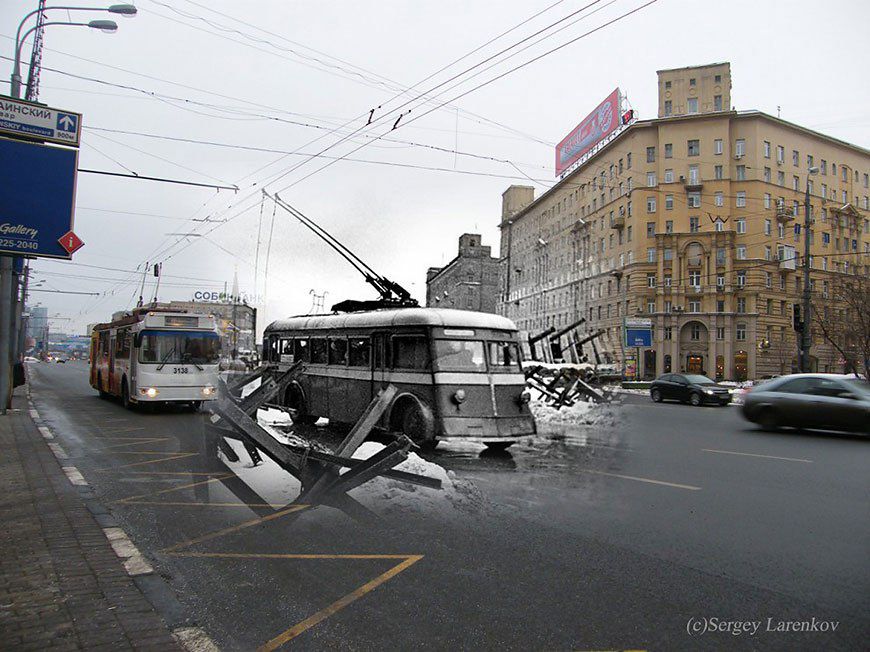 Moscow. Trolleybuses on Kutuzov Avenue in 1941.
Muscovites are preparing for the defense of the capital (1941). Gorky street and TVERSCA.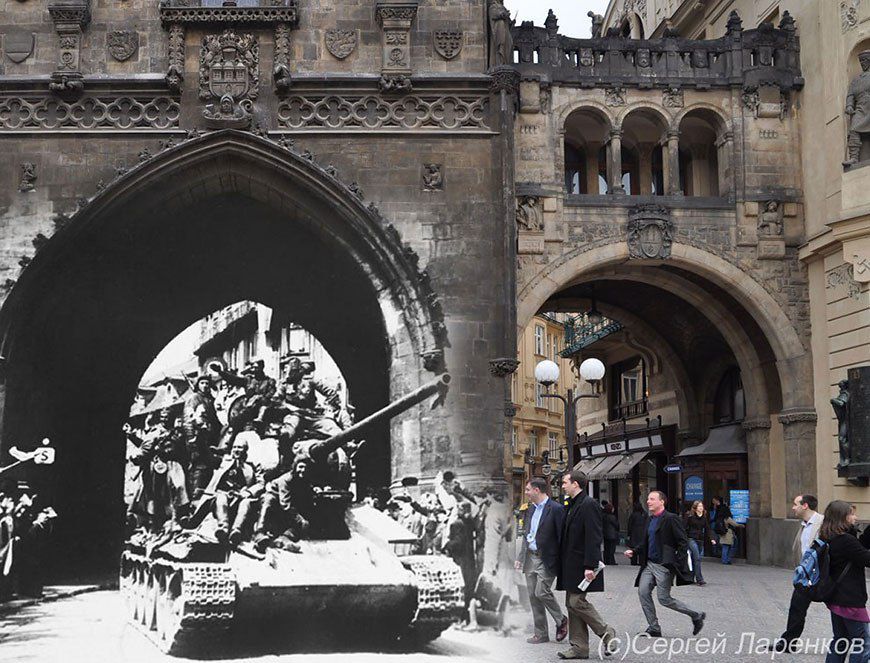 Prague. The powder tower. Locals joyfully greeted the Soviet tanks of the liberators.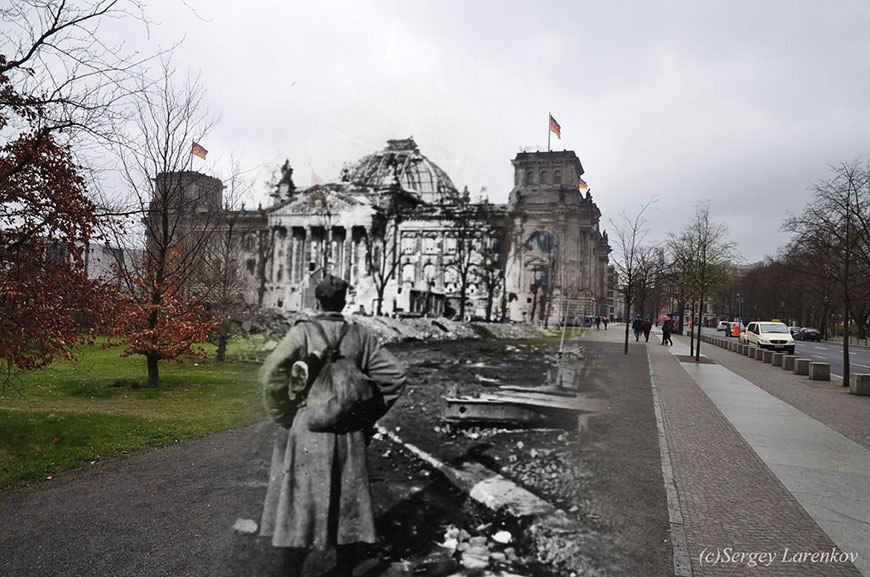 Russian soldiers winner admires the ruins of the Reichstag. Berlin 1945.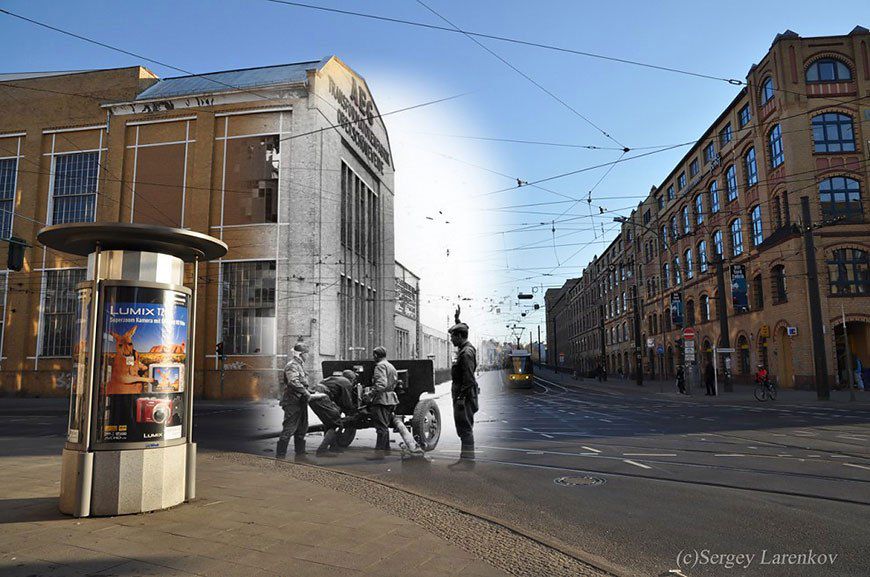 Soviet artillery on HSLou Wilhelminenhofstrasse and Edisonshtrasse.
Pictures,History,People,Sights,Our world Is interesting